Infrastructure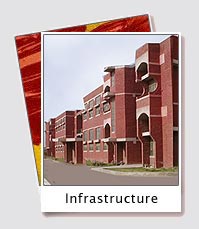 The organization has a well equipped infrastructure which has all the latest technologies and facilities. We have invested heavily in the up-gradation of the infrastructure and made sure cutting edge technologies are installed in the manufacturing unit. Our production unit is spread across an estimated area of 160,000 sq. feet and has all the latest machines and tools which facilitate a rapid rate of manufacturing. Some of the latest machines used in the production process are as follows:
Spiral cutting machines
Skiving machines
Rounding machines
Coloring machines
Braiding machines
Laser machines
Electroplating plant
E-coating plants
Some of the main machines used in the bead production unit are sand cleaning machines; drum polishing machines, fire polishing machines and luster/rainbow finish machines. The infrastructure also comprises quality control labs which have the requisite testing tools for conducting quality tests on the products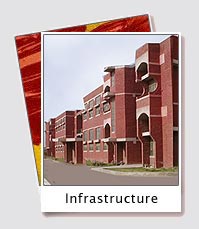 Packaging is very crucial for safe and damage free transportation of finished products by the logistics team. We offer excellent customized packaging facilities to the clients who need the product to be delivered to their addresses. These customized packaging solutions are based on the client's existing logistics plan and are also helpful in reducing the logistics costs.
Our forte lies in offering in-house blister packaging facilities in any specified size or design. Our elaborate packaging exercise includes the following steps:
Creating the packaging
Labeling the product
Assembling
Packing the product
Shipping it out
Some of the common packaging options offered by us are as follows:
Header packaging
Card packaging
Poly bag packaging
Strand packaging
Reel packaging
Hanks packaging
Crystal box packaging

Leather Cords | Leather Jewellery | Leather Beads/Charms With Laser Engraving | Leather Buttons & Toggles | Leather Flowers
Leather Miscellaneous | Leather Photo Frame With Laser Engraving | Cotton & Nylon Cords | Eye Glass Holders

©
P. S. DAIMA & SONS
. All Rights Reserved (
Terms of Use
)
Developed and Managed by
IndiaMART InterMESH Limited